10 Berlian Terbesar di Dunia - Anda tau beda Intan dan Berlian? Intan adalah batuan mulia yang menjadi bahan dasar dari berlian, Jadi Intan masih berbentuk batu belum diolah, sedangkan berlian sudah diolah berbentuk berhiasan. Di bawah ini adalah 10 buah intan atau berlian terbesar yang ada di dunia. Baca juga 10 Berlian Termahal di Dunia
10. The Millennium Star
Weight: 203.04 carats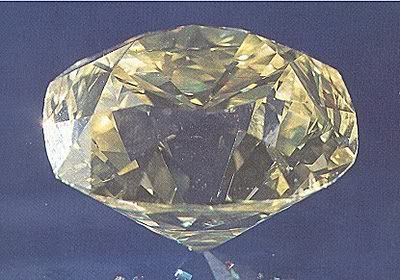 The Millennium Star secara internal maupun eksternal tanpa cacat berlian berbentuk buah pir (total 54 potongan). Dengan berat 203,04 karat itu adalah berlian terbear urutab 10 terbesar di dunia. Awalnya, batu intan berberat 777 karat itu ditemukan di distrik Mbuji-Mayi dari Zaire (Republik Demokratik Kongo) pada tahun 1990. Setelah 5 bulan mempelajari dan perencanaan pemotongan batu, diputuskan untuk memotong berlian kasar menjadi tiga bagian. Bintang Milenium adalah hasil dari bagian terbesar. Nilai batu belum terungkap tapi Bintang Milenium itu diasuransikan £ 100,000,000,
9. The Red Cross
Weight: 205.07 carats


The Red Cross intan berwarna kuning kenari dengan berat 205,07 karat. Batu kasar awal mempunyai berrat 375 karat ditemukan di tambang Kimberly (Afrika Selatan) pada tahun 1901. Berlian itu disajikan sebagai hadiah rumah lelang Christie pada tahun 1918, atas nama Palang Merah Inggris.
8. The De Beers
Weight: 234.65 carats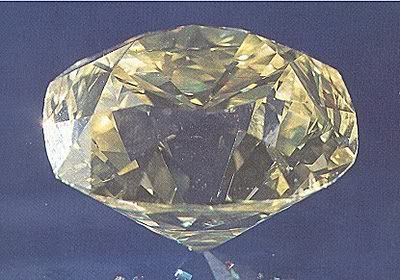 The De Beers ditemukan pertamakali di tambang Kimberly pada 1888, batu kasarnya mempunyai berat 428,50 karat dengan ukuran 47,6 mm X 38,1 mm. Dengan berat 234,65 karat, saat ini The De Beers adalah berlian segi 8 terbesar di dunia. Setelah ditampilkan di Paris, Maharaja Patiala membeli The De Beers. Pada tahun 1928 Cartier Paris merangkai berlian menjadi sebuah kalung upacara yang kemudian dikenal sebagai Kalung Patiala. Kalung awalnya berisi sekitar 2.930 berlian dengan berat sekitar 962,25 karat. Akan tetapi saat ini keberadaan The De Beers Patiala tidak diketahui.
7. The Jubilee
Weight: 245.35 carats

Jubilee adalah berlian berbentuk bantal dengan berat 245,35 karat. Batuan ini pertama kali ditemukan berbentuk segi delapan tak beraturan dengan berat awal 650,80 karat. Ditemukan di Tambang Jagersfontein menjelang akhir 1895. Rencana awal berlian ini direncanakan untuk dipersembahkan kepada Ratu Victoria. Akan tetapi pada akhirnya hal ini tidak terjadi dan berlian itu tetap dengan pemiliknya. Tahun berikutnya akhirnya Berlian Jubilee dipersembahkan kepada Ratu Victoria untuk peringatan 75 penobatan dirinya.
6. The Centenary
Weight: 273.85 carats

The Centenary ditemukan di tambang Premier pada tahun 1986, dalam bentuk kasar yang beratnya 599 karat. Ketika pemotongan menyelesaikan Centenary menjadi 273,85 karat. Ukuranya 39,90 × 50,50 × 24,55 mm, dan memiliki aspek 247 – 164 di atas batu dan 83 di korset tersebut. Nilai perkiraan dari berlian Centenary tidak diketahui, tetapi berlian itu diasuransikan untuk sekitar $ 100 juta dalam tahun 1991.
5. The Spirit of de Grisogono
Weight: 312.24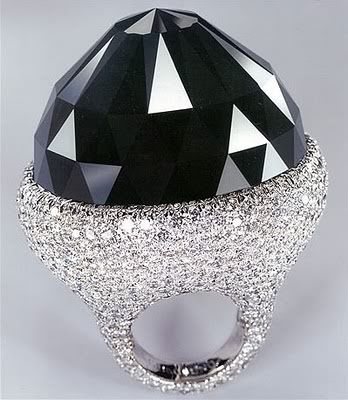 The Spirit of de Grisogono dengan berat 312,24 karat, dipotong dari bongkahan permata hitam terbesar di dunia. Dirangkai dalam emas putih, dibaluri 702 berlian putih sebesar 36,69 karat. berlian ini awalnya berat kasar 587 karat dan ditambang beberapa dekade yang lalu di barat Afrika Tengah sebelum diimpor ke Swiss.
4. The Cullinan II
Weight: 317.40 carats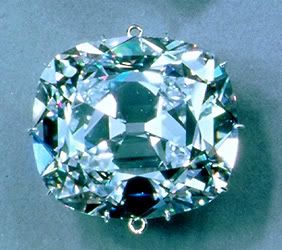 Cullinan II adalah berlian berbentuk bantal besar dengan berat 317,40 karat. Berlian ini diletakan di bagian depan-tengah Mahkota kerajaan Inggris Raya. Cullinan II dipotong dari berlian permata terbesar yang pernah ditemukan, beratnya 3.106 karat, atau sekitar 1 1 / 3 pound. Dia dinamakan setelah Sir Thomas Cullinan, yang membuka tambang untuk pertama kali. Kesembilan batu yang lebih besar dari berlian Sir Thomas Cullinan sampai saat ini tetap tersimpan di British Crown Jewels atau dalam kepemilikan pribadi keluarga kerajaan.
3. The Incomparable
Weight: 407.48 carats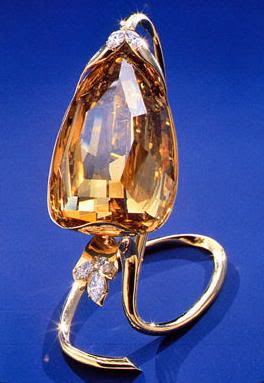 The Incomparable (Para gembala), dalam keadaan kasar yang beratnya 890 karat, ditemukan di kota Mbuji Mayi di Republik Demokratik Kongo (dulu Zaire) pada tahun 1980. Empat tahun dihabiskan untuk mempelajari dan kemudian memotong batu, bagian terbesar dari kasar akhirnya menghasilkan permata dengan berat 407,48 karat; itu adalah permata ketiga terbesar yang pernah dipotong. Permata ini mempunyai ukuran 53,90 × 35,19 × 28,18 mm.
2. The Cullinan I – aka the Star of Africa
Weight: 530.20 carats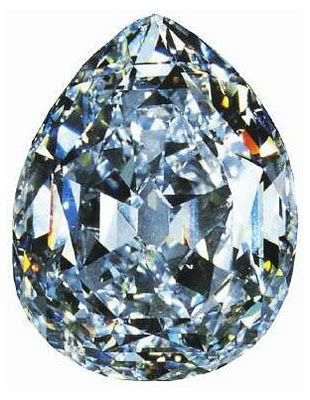 The Cullinan I, berlian berbentuk buah pir dengan berat 530,20 karat ini juga dikenal sebagai Bintang Afrika. Mempunyai ukuran 53mm x 44mm x 29mm, dan memiliki 76 sisi. Ada yang menyampaikan bahwa Cullinan merupakan yang terbesar dari 9 potong batu berlian yang sebelumya berbentuk bongkahan sebserat 3.106 karat . Cullinan ditempatkan oleh Raja Edward di Royal Sovereign tongkat sebagai bagian dari Crown Jewels, Perkiraan nilai Cullinan I lebih dari $ 400 juta!
1. The Golden Jubilee
Weight: 545.67 carats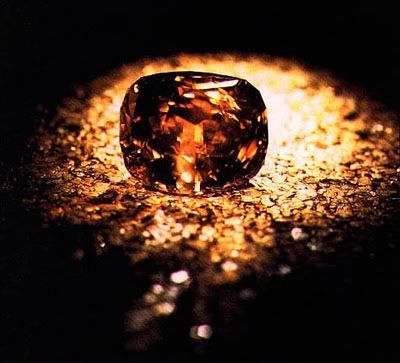 Golden Jubilee, dengan berat 545,67 karat, adalah berlian terbesar di dunia. Saat pertama kali ditemukan beratnya 755 karat dan ditemukan di tambang Premier, Afrika Selatan pada tahun 1985. Golden Jubilee telah persembahkan kepada Raja Thailand pada tahun 1997 untuk ulang tahun ke-50 penobatannya. Perkiraan nilai Golden Jubilee adalah $ 4 – $ 12 juta.

sumber: http://serba-sepuluh.blogspot.com/2010/08/daftar-10-berlian-terbesar-di-dunia.html